A Great Location, A Great Venue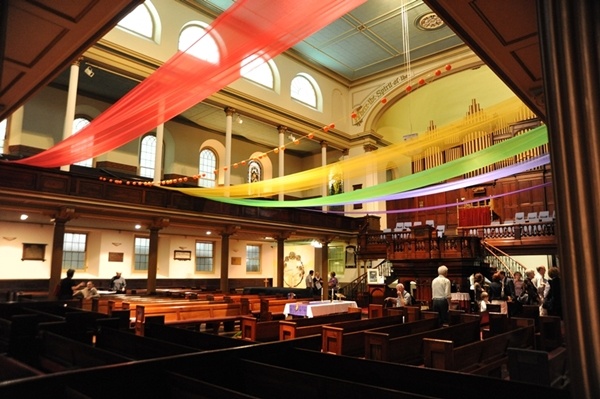 A hidden jewel in the heart of Sydney, just around the corner from Sydney Town Hall, Pitt Street Uniting Church has provided the city with an oasis of spirituality and social justice since 1833.
The beautiful neo-classic building offers history and grandeur. It remains the only full galleried church in the city and is part of the National Estate.
The Church can seat 600 people, has outstanding acoustics, a sophisticated audio-visual system, Bosendorfer Concert Grand Piano, and a Hill and Son Pipe Organ.
We offer a superb space at reasonable rates. Pitt Street is a popular venue for small, intimate concerts, grand recitals, forums and public meetings on issues of social justice.
Past events have included the Close Harmony Mardi Gras 2018 – a concert by the Sydney Gay & Lesbian Choir and the Wellington Glamaphones, and in 2019 we hosted the Sydney Folk Festival and some events associated with the BAD Sydney Crime Writers Festival.
We look forward to talking with you about conducting your event at Pitt Street Uniting Church.